This summer, Uruguay offers the opportunity to enjoy wine tourism, a journey of authentic experiences with an attractive thematic backdrop: wineries, vineyards, wine tasting sessions, as well as cultural and natural heritage.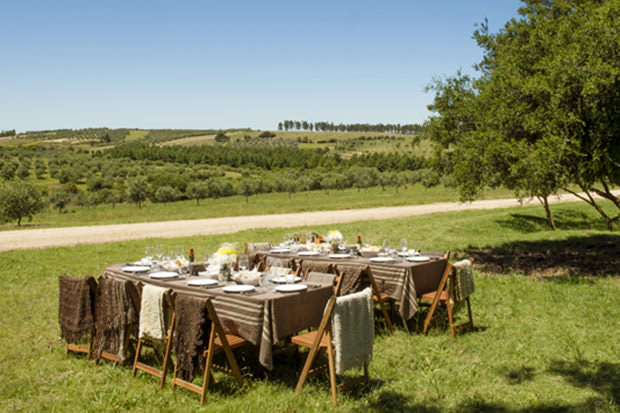 Where to enjoy the experience
Admiring windmills, glass in hand, cycling through olive groves, flying by hot air balloon, or trying delicious local dishes: these are but a few of the activities that Bodega Garzón has to offer, only a few kilometres away from the bustling and beautiful Punta del Este.
International recognition of Uruguayan wineries and the natural beauty of our landscape have paved the way for wineries to organise themselves and begin to exploit different wine routes as tourist destinations. This activity, which first started over a decade ago, is developed and improved every year, and is one of the best showcases of the country to the rest of the world.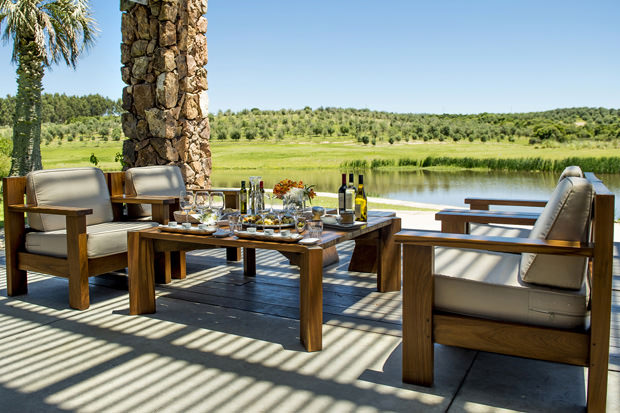 Wine tourism is increasingly opening up to a larger number of people interested in cultural, land and environmental issues, and especially to gourmet tourism, which has also grown in recent years. Twenty-first-century wine tourism offers a comprehensive experience that is not only associated with land resources, but also with culture, since the journey is also about searching for knowledge and valuing resources.
Traditional guided tours around production areas, and tasting sessions, have contributed to this transformation. Nowadays, tourists are not mere spectators: wineries bring the world of wine to them. They organise activities such as vineyard pruning and wine tastings in cellars, and they also offer first-class gastronomic options as well as accommodation in boutique hotels with spa and wine therapy services.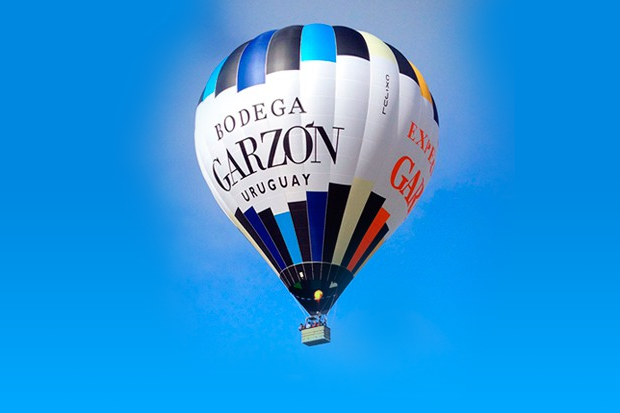 Enjoying the vineyards from the air
'Garzón from the air' is a great opportunity to combine wine tourism and adventure. Flying over hills and ravines on a hot-air balloon is undoubtedly a fascinating experience. In the past, hot air ballooning was a feat only courageous fictional characters from Jules Verne's novels could accomplish. Today, however, it is a dream that comes true in our winery, over the lands of Pueblo Garzón.
We also offer guided tours of our Colinas de Garzón extra virgin olive oil boutique plant, where you can learn where the product comes from and the various processes it undergoes, as well as taste different types of oil, and learn how to identify them and appreciate them.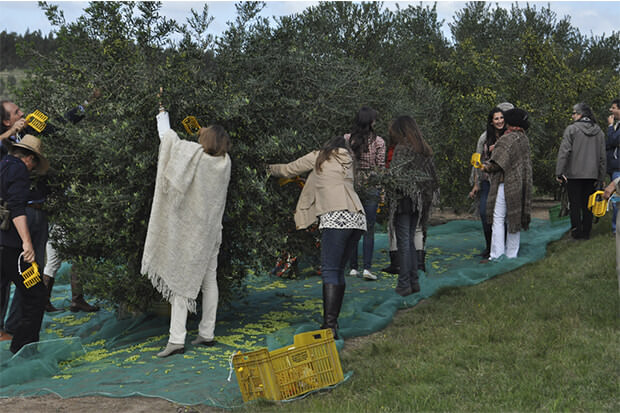 As well as land activities, we also offer events of national interest, music festivals, art exhibitions, and artistic performances. And to make the experience complete, nothing compares to joining one of our work programmes in the vineyards and visiting the surroundings.
This is how you can learn more about how wine has transformed the landscape and boosted the economy in these regions, a very recent phenomenon in our country. Don't forget to include a wine-tourism trip to Uruguay in your to-do-list for this year!