Restaurant
Francis Mallmann,
ambassador and culinary director
Restaurant
About the Restaurant
Our 120-seat restaurant features a main room, ample terraces, area of fires for different meats and a private sector with its own terrace. Each room area features panoramic views of the surrounding countryside, hills and vineyards. The menu at Bodega Garzón Restaurant offers a regional selection of different traditional dishes that may be paired with wines from Garzón or from other Alejandro Bulgheroni Family Vineyards and wineries from around the world; all this will be enjoyed with our Colinas de Garzón, extra-virgin olive oil.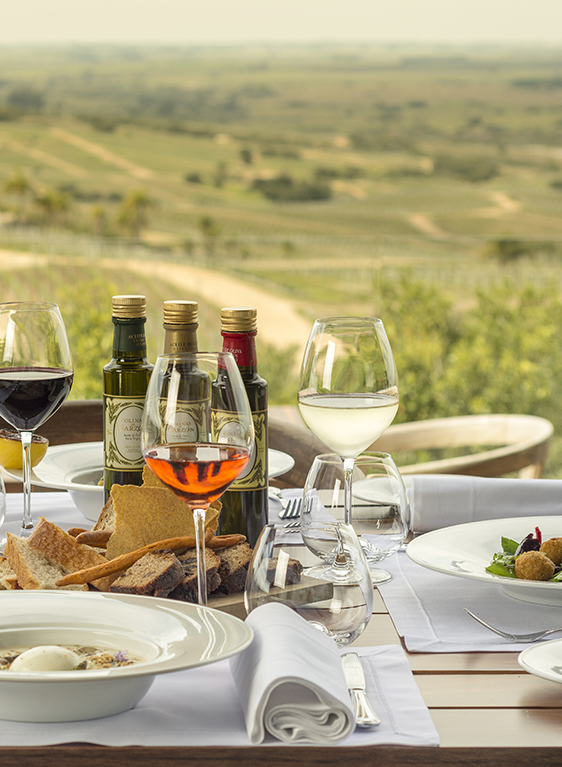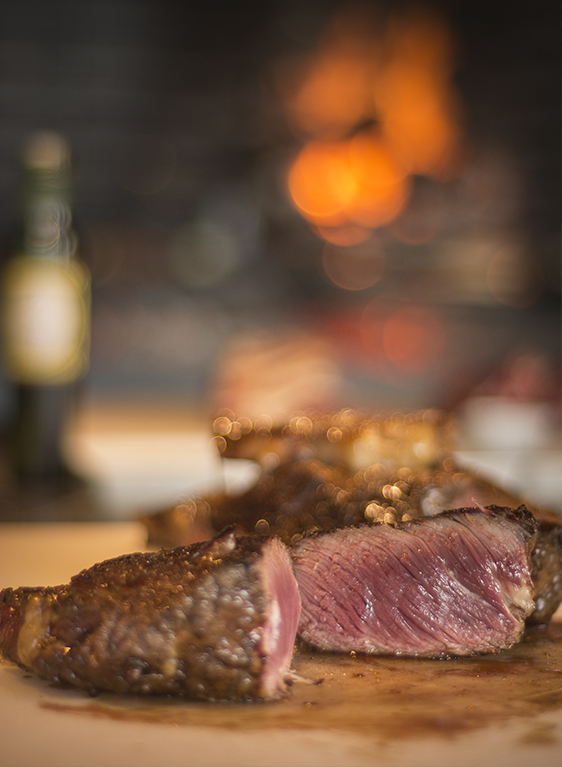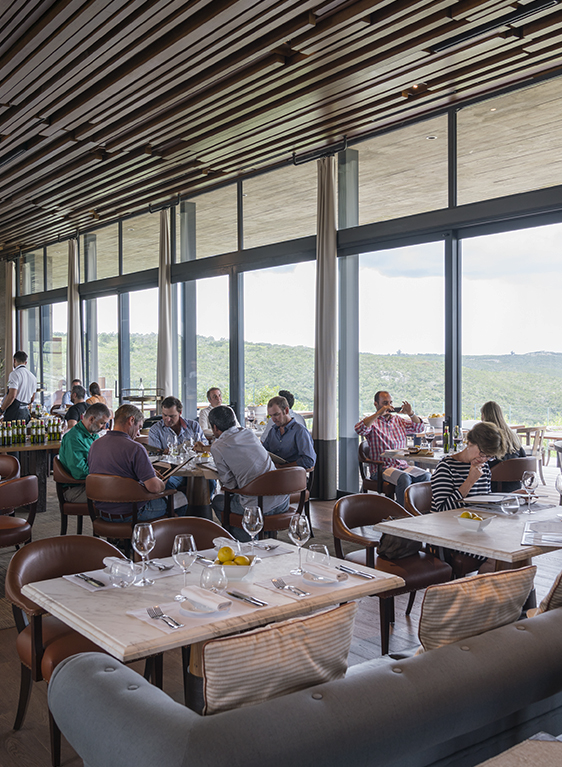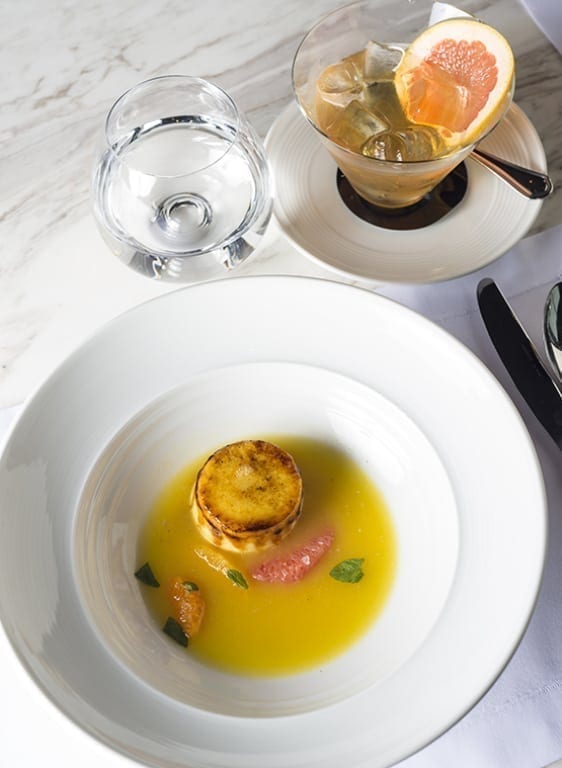 Restaurant
The Menu
Enjoy our Garzón Menu, specially prepared with seasonal products and our traditional fire cooking.
AMBASSADOR AND CULINARY DIRECTOR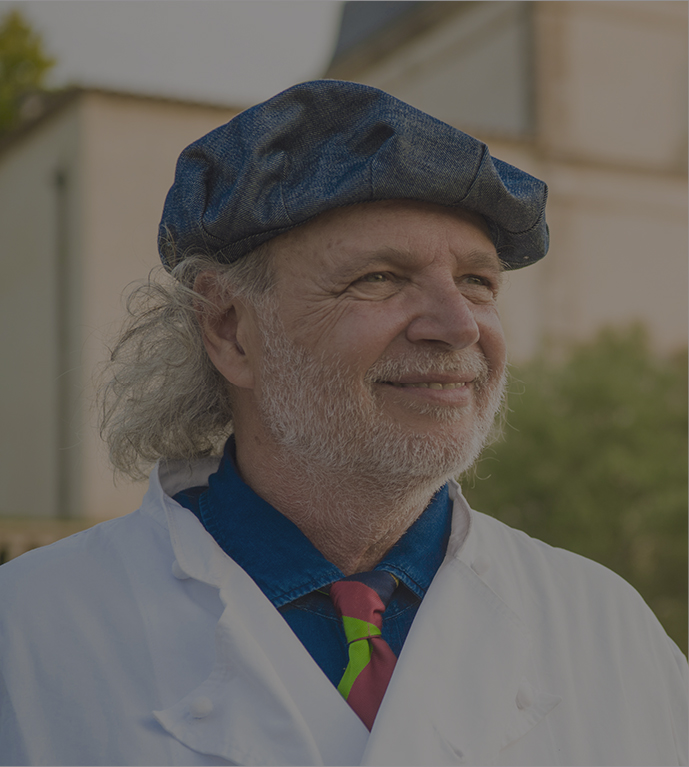 Francis Mallmann
World-famous chef Francis Mallmann provided his advice to develop the open-flame cooking technique and develop a Market Menu. In a Market Menu, chefs only select the best products of the day or the season, using fresh, local, ingredients that reflect the spirit of each season and enhance the local flavours.
Booking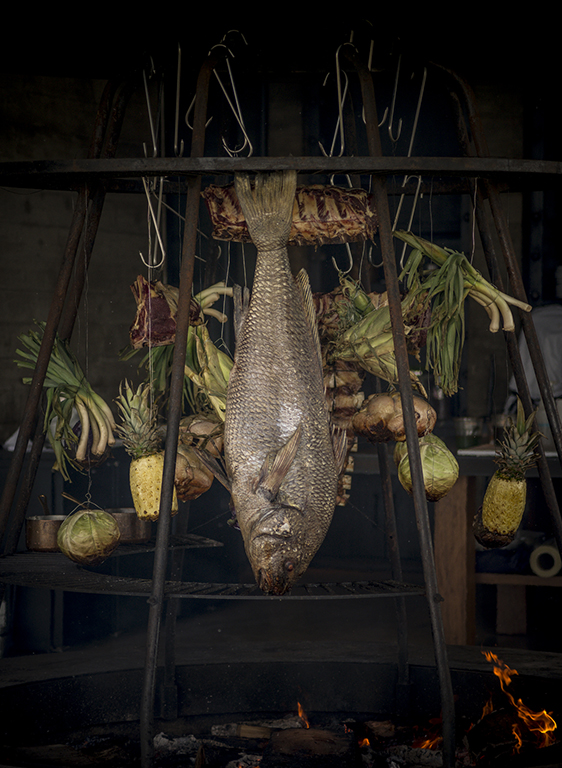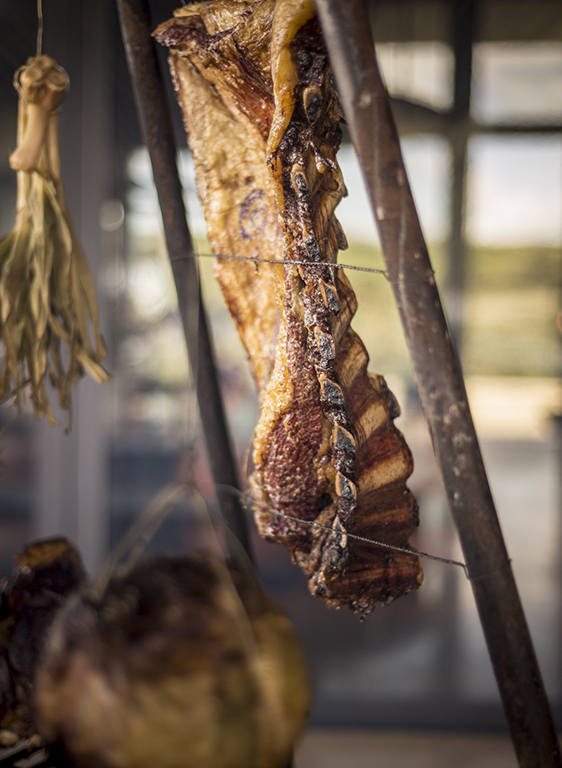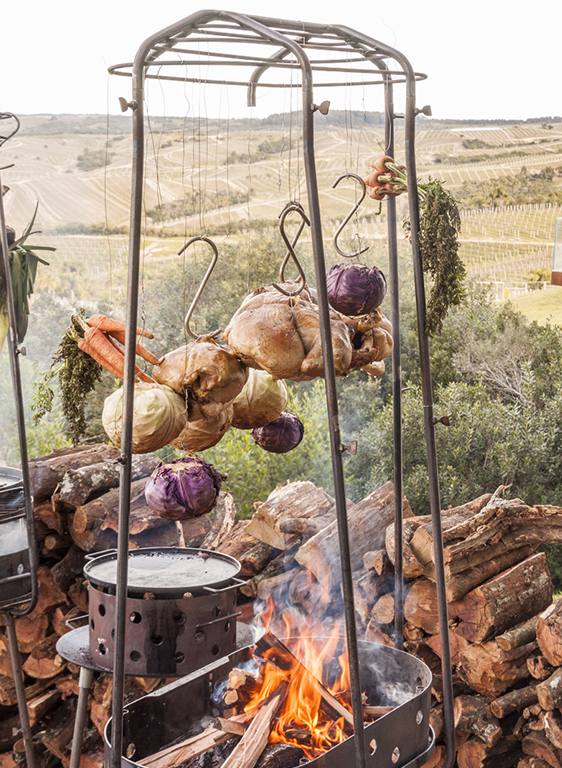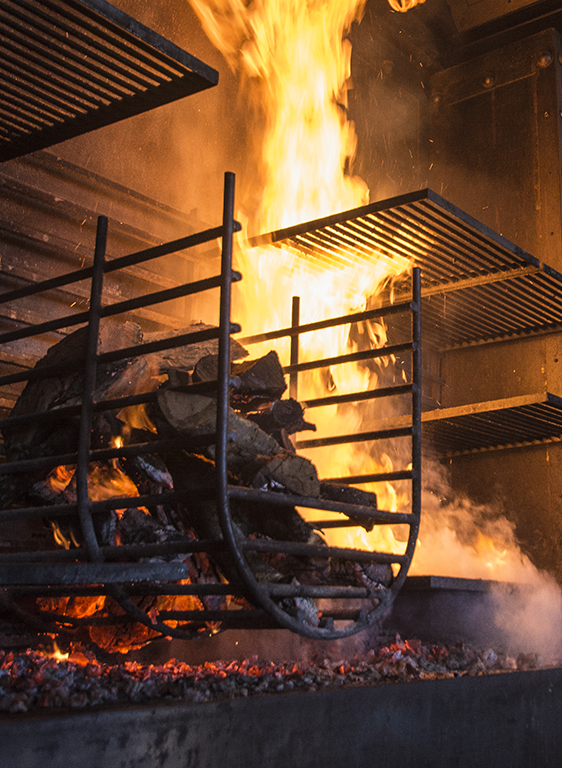 restaurant
Fires Menu,
a special option.
Francis Malmann's fires techniques take place in the restaurant's kitchen, as well as in the different events organized by the winery in Pueblo Garzón and the region.
Information
At least 24 hours in advance booking are recommended | No limits in the number of guests.
Opening hours: 12:30, 13:00, 13:30, 14:30, 15:00 Y 15:30 hs.
Cancellation policy: Free of charge 24 hours before arrival.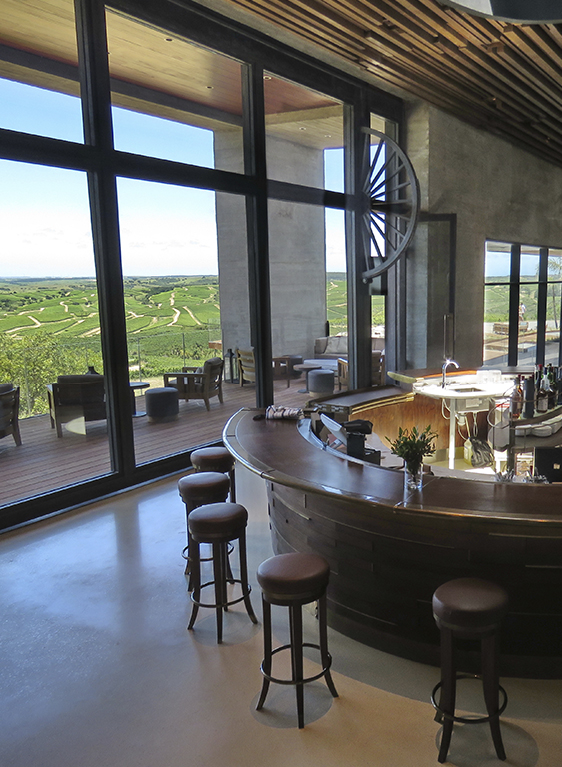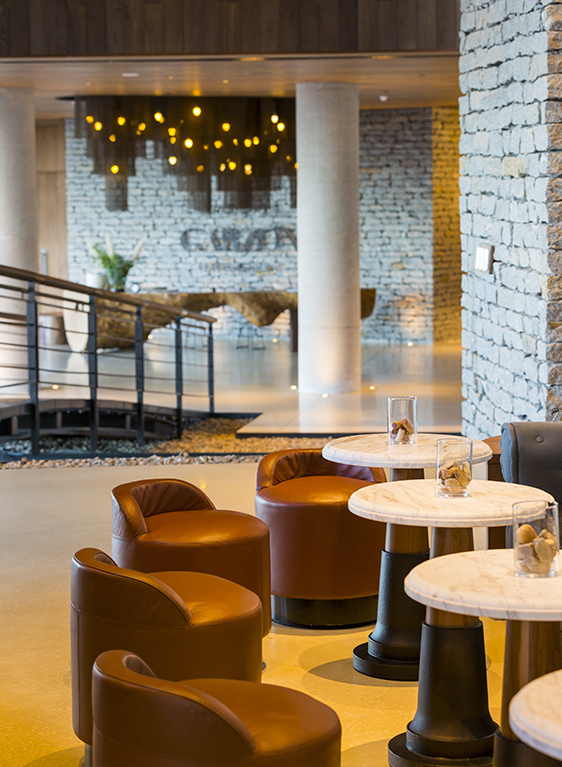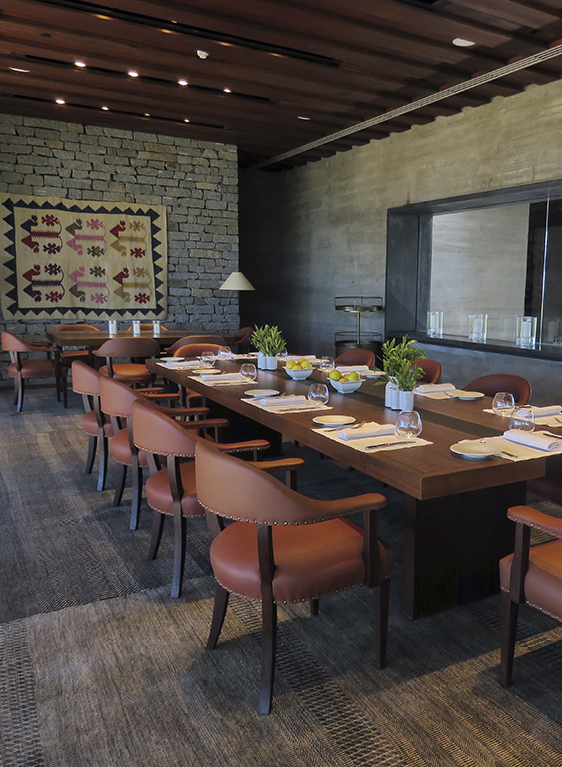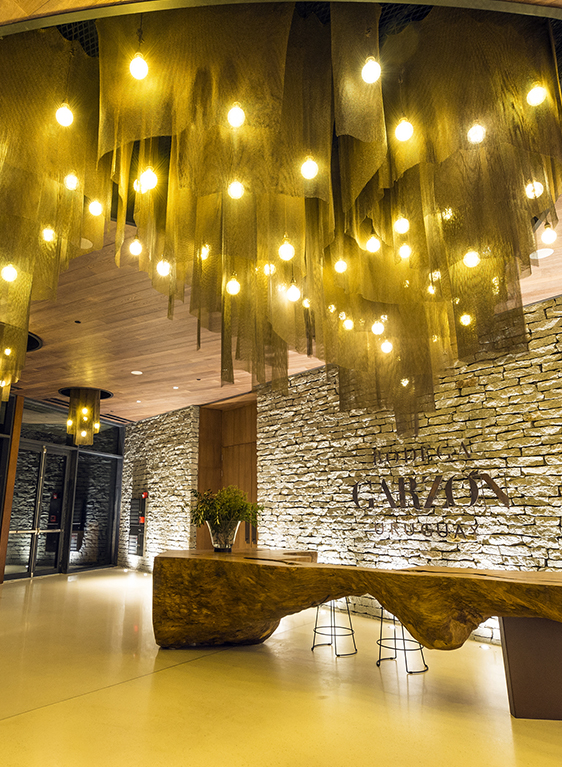 How to get
Directions
How to get to Bodega Garzón
FROM MONTEVIDEO
Take Ruta Interbalnearia to Pan de Azúcar (approx. 79km). Then take Ruta 9 to Rocha up to km 160.5, turn left into Camino Arco del Sol. Follow the signage.
FROM PUNTA DEL ESTE
Drive east from La Barra or Manantiales to José Ignacio. At José Ignacio's roundabout, turn left towards Ruta 9. Drive for approximately 10.5 km until junction with Ruta 9, cross the highway and continue along the Camino Arco del Sol. After that, follow the signage.