Las series de televisión están en su momento de esplendor, y es indudable que influyen y reflejan los gustos y consumos de la sociedad. El vino no podía estar ajeno a este fenómeno y por ello, no sorprende la cantidad de apariciones en ellas sin importar si son actuales, de época, dramáticas, comedias o de ciencia ficción.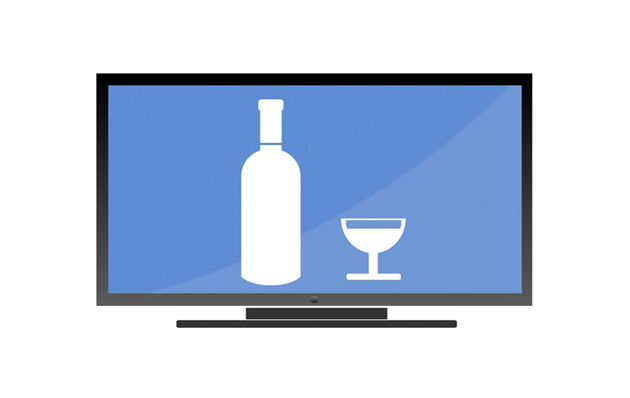 Si eres un seriéfilo y amante del vino y el buen beber, esta nota reflejará lo que tú percibes desde hace tiempo. En cambio, si esporádicamente te dejas atrapar por una serie, te contamos lo que sucedió en la pantalla grande y ahora volvemos a ver el mismo fenómeno en las series de televisión. El vino en las series está de moda y contribuye a popularizarlo como habitual por sobre otras bebidas alcohólicas. Aquí, compartimos algunos ejemplos:
The Big Bang Theory: transcurre en el estado de California, una de las mejores zonas vitivinícolas de Estados Unidos, presenta diálogos desopilantes hasta situaciones reales que cualquiera puede vivir. Los guionistas le dan una gran importancia al vino, de hecho, Penny, uno de sus principales personajes, es una gran fanática del vino blanco. Bebiéndolo a solas, con sus amigas o en buena compañía, siempre aprovecha alguna ocasión para degustar un buen vino.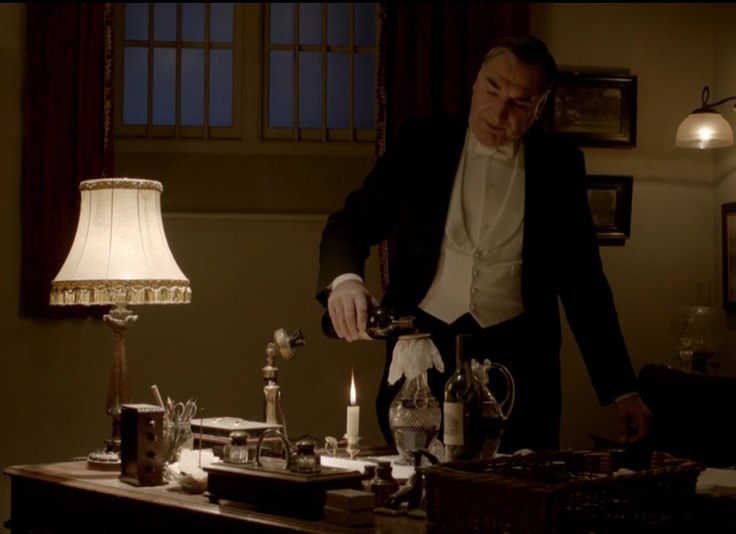 Downtown Abbey: la serie comienza con la muerte del futuro heredero del título de la abadía de Downtown Abbey en el hundimiento del Titanic y cómo este hecho revolucionará los planes de los protagonistas de la serie. Ambientada en un fastuoso castillo de época el protocolo se sigue estrictamente bajo la vigilancia de su mayordomo, el Señor Carson, quien tiene bajo su tutela la custodia de la cava familiar. Tiene un gran sentido por las tradiciones y en cada oportunidad donde se sirve vino, el mismo tiene el cuidado que se merece.
Game of Thrones: una de las series más vista en los últimos años. Los protagonistas, sin importar origen o escala social, beben cantidades considerables de vino. En banquetes reales, en el desierto o en las más oscuras tabernas, el consumo aparece con bastante frecuencia. Como será de importante, que una empresa australiana, en una brillante estrategia de marketing, asoció sus vinos a cada una de las casas y grupos de la ficción, en las botellas se pueden ver el escudo de cada casa elegida.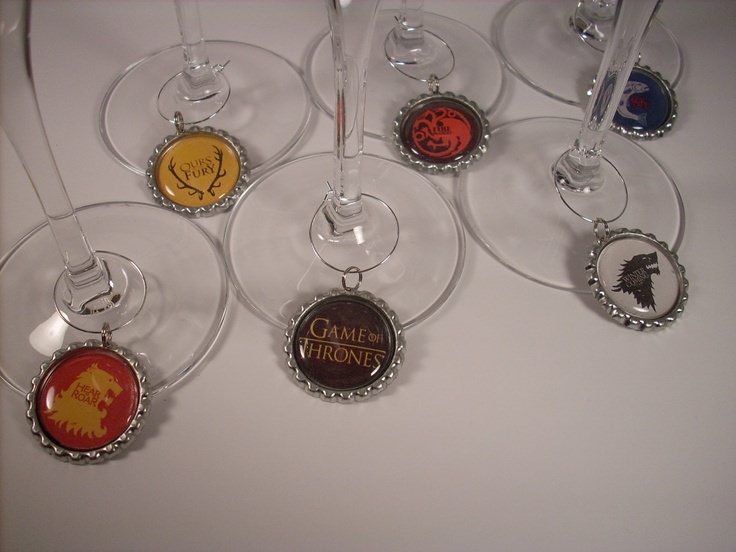 La serie ha cautivado a  dos ávidas gastronómicas lectoras de fantasía, que decidieron reunir su arte con la pasión y crearon "Festín de hielo y fuego". Un libro que recopila las recetas oficiales de la saga de George R R Martin "Juegos de Tronos". En el prólogo el citado autor menciona" La comida es uno de los grandes placeres de la vida, y yo estoy totalmente a favor del placer. Por eso en mis novelas hay tanta comida".
Y como nos agrada ver series y beber una sabrosa copa de vino, hoy decidimos compartir una de las recetas del mencionado libro:
Vino endulzado con miel
1 botella de vino Garzón Viognier
4 cucharadas de miel Colinas de Garzón
1 lima cortada en cuartos
Se debe mezclar el vino con la miel, integrar hasta que el vino tenga el dulzor de la miel. Exprimir las cuñas de la lima. Remover hasta que se incorpore. Enfriarla y servirla en vasos decorados con trozos de lima sobrante.