Bodega Garzón
Bodega sustentable en Punta del Este:
ícono a nivel mundial
Bodega
Vanguardia
Emplazada sobre terrazas naturales y construida en la sierra, nuestra bodega posee un diseño escalonado que permite utilizar el sistema de gravedad para la producción de vinos finos de máxima calidad. La eficiencia de las instalaciones optimiza el recurso energético al mismo tiempo que se genera energía eólica y fotovoltaica.
Bodega
Vanguardia
Contamos con tres sectores de fermentación más uno de crianza bien diferenciados, con recipientes de acero inoxidable, piletas de hormigón sin epoxi y cubas troncocónicas de roble que nos permiten expresar al máximo el carácter de nuestro terruño en nuestros vinos.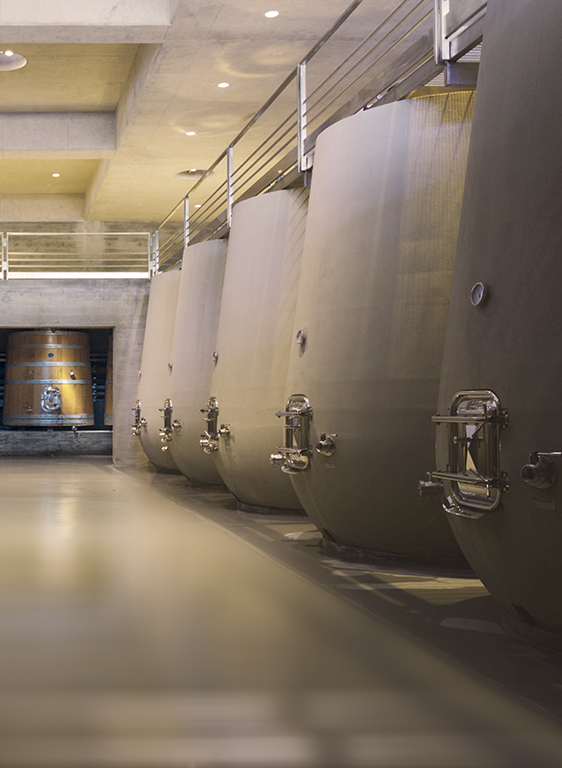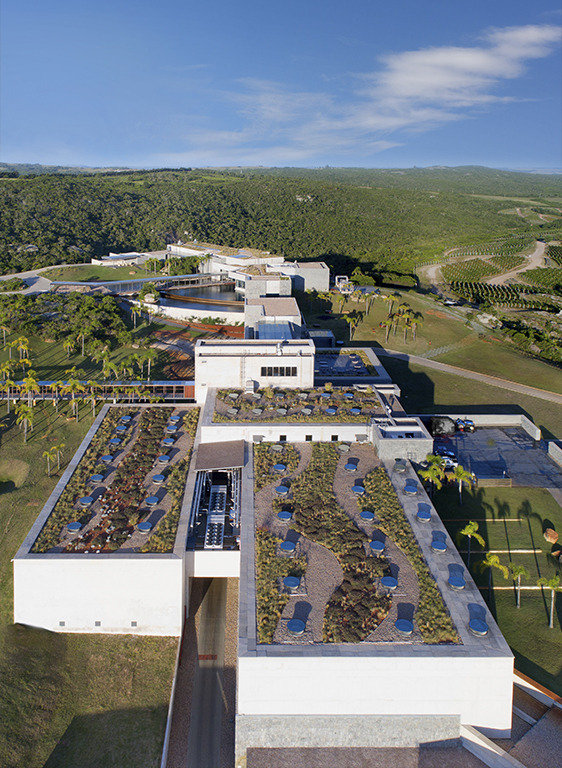 Bodega
Sustentabilidad
El edificio de 19.050 m² posee 2,2 millones de litros de capacidad y es la primera bodega sustentable fuera de Norte América con certificación LEED (Leadership in Energy & Environmental Design), siguiendo las rigurosas exigencias del United States Green Building Council. Sin distinción de uso y funcionalidad, la certificación incluye la totalidad de su instalación, lo cual es inédito a nivel mundial.
Leed
LEADERSHIP IN ENERGY & ENVIROMENT DESIGN
Bodega
Nuestro Equipo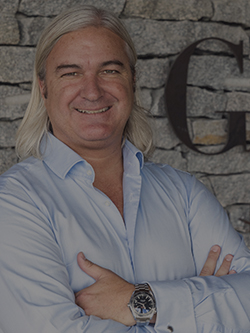 Gerente General
Christian Wylie
"I am fortunate to be part of this family-owned enterprise. The commitment to quality at every aspect – winery, vineyards, and hospitality – is unprecedented led by Alejandro Bulgheroni and his family. The long-term vision that began with the vineyard planting a decade ago is now seen with the winery's unveiling and our promise of sustainability at every level. The opportunity to lead a passionate and dedicated team is incredible. We look forward to welcoming visitors from all four corners of the world to our special place". Christian Wylie is responsible for the entire winery and all aspects of its operations – production, winemaking, viticulture, marketing, sales management, hospitality, and tourism activities. As General Manager, Wylie brings nearly twenty years of wine industry experience along with additional business management skills. Wylie has an impressive track record with family-owned and managed businesses, including senior leadership roles at Carolina Wine Brands in Chile and Establecimiento Juanicó from Uruguay. He holds an agricultural engineering degree with a specialization in fruiticulture and enology from the Catholic University of Chile. He also studied at the University of California at Davis, and completed a post-graduate senior management program at the ESE Business School in Chile. One of Wylie's passions is traveling the globe. Bringing food, wine, and different cultures together is the epitome of his new role at Bodega Garzón as the winery leads the charge for the emerging Uruguayan wine industry. Being situated at the nexus of the active lifestyle with José Ignacio and Garzón, Wylie and his family are excellent representatives of the region.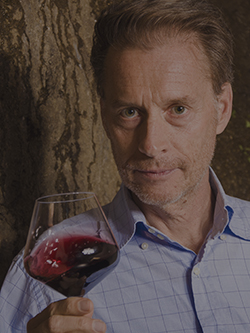 Winemaker
Alberto Antonini
De origen italiano, Alberto Antonini cuenta con una amplia experiencia en el sector vitivinícola en Europa, Australia y Latinoamérica, tras trabajar con algunas de las marcas más prestigiosas del sector. Como enólogo, su filosofía gira en torno a la elaboración de vinos autóctonos que se convierten en expresión de su origen. Tras estudiar enología en la Universidad de Florencia, y luego en Burdeos, comenzó su trayectoria profesional en Frescobaldi, en 1986. Una década más tarde, se había convertido en el Jefe de Vinificación en Antinori. De hecho, Alberto Antonini cita a Piero Antinori como una de sus grandes influencias. "Trabajar con Piero Antinori fue un gran experiencia de aprendizaje. Entendí cómo combinar la tradición y la innovación en la manera de hacer vinos con una fuerte identidad y un sentido del lugar, teniendo en cuenta lo que el consumidor está buscando". Los excelentes resultados de su carrera profesional le han llevado a trabajar como consultor por todo el mundo, estableciendo su residencia en Poggiotondo, donde encontramos a Alberto en sus ratos de descanso, disfrutando de su familia y de la paz de sus viñedos.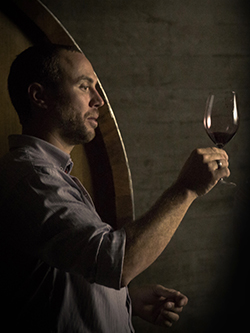 Enólogo
Germán Bruzzone
Germán Bruzzone forma parte de una familia que ha dedicado su vida, generación tras generación, al mundo del vino. Su abuelo, hijo de inmigrantes italianos, fundó en 1945 la bodega Bruzzone en Canelones (Uruguay), que lideraría el mercado vinícola durante muchos años. Esta pasión le motivó a realizar sus estudios como enólogo en la Escuela Superior de Enología y Viticultura Tomás Berreta, formación que complementaría posteriormente graduándose con excelencia como Sommelier Profesional en 2009 y recorriendo las principales zonas vitivinícolas del mundo para profundizar sus conocimiento y técnicas de elaboración. Su trayectoria profesional comienza en el 2002, trabajando para la bodega Don Cristóbal 1492. Posteriormente, en 2005, se incorporaría como enólogo en la Bodega Spinoglio, encargándose de la creación de su línea de vinos de alta calidad hasta 2009, año en el que pasa a formar parte de Bodega Garzón. Actualmente, Germán Bruzzone forma parte junto con Alberto Antonini, de la Gerencia Enológica de Bodega Garzón, desarrollando desde 2010 elaboraciones propias reconocidas y premiadas internacionalmente. Germán Bruzzone ha sido miembro del grupo CREA, Viticultores de Canelones, y actualmente es miembro de la Asociación de Enólogos del Uruguay desde el año 2001.
Founder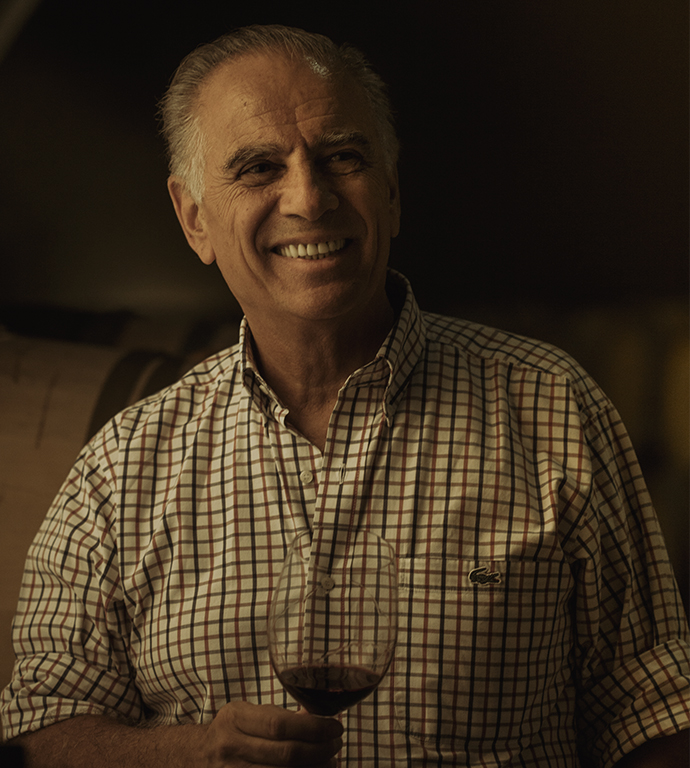 Alejandro P. Bulgheroni
"Nuestro objetivo es hacer vinos de máxima calidad con fuerte identidad, gran personalidad y un profundo sentido del lugar. Hacemos vinos de alta gama que serán reconocidos en todo el mundo".
Descubre nuestros vinos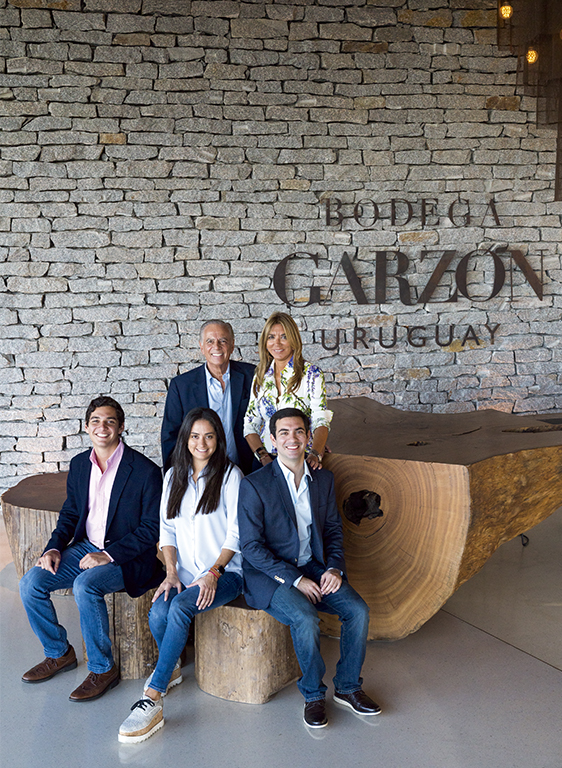 Bodega
Historia
Cuando Alejandro Bulgheroni y su esposa Bettina descubrieron Garzón tuvieron un sueño familiar que se hizo realidad: la bodega más emblemática de la vitivinicultura moderna en Uruguay y sus vinos premium con una personalidad intensa y un profundo sentido de pertenencia con la tierra. Con el asesoramiento del enólogo internacional Alberto Antonini aplican su filosofía que gira en torno a la elaboración de vinos que se convierten en la expresión de su origen. Completan el equipo, especialistas en vitivinicultura y cuidado del medioambiente, gastronomía, hospitality y turismo, comprometidos con este proyecto inédito a nivel mundial.