We help you choose the best wines to pair with cheese: you will find everything you need to know in this small guide. Discover the best combinations!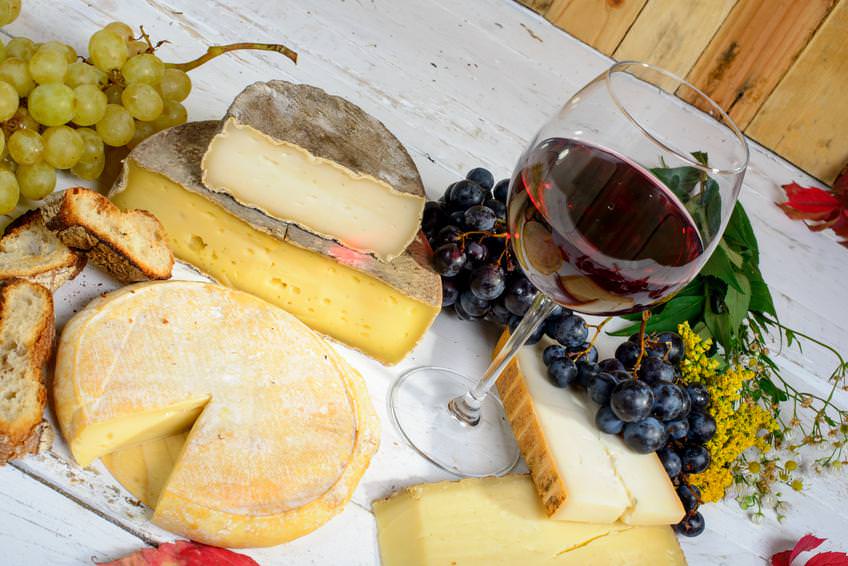 Harmony when pairing wine and cheese cannot be taken for granted. Just as wine, cheese made around the world bears the signature of each region, and cheese-making is still an art. Complex and delicious cheese flavours are enhanced and balanced when paired with the right wine varieties.
Wine and cheese: natural allies
Wine and cheese are natural allies that can be enjoyed together in multiple ways. This harmony can be explained by the many things they have in common. Both cheese- and wine-making have spread around the world, giving rise to products with designation of origin. Although the best-known cheeses are based on cow, sheep, goat and buffalo milk, there are also a large number of unusual varieties which are representative of the places they come from, just as it happens with wine. A few examples of these are deer cheese, typical of Scandinavia, and yak cheese, from the Himalayas.
Cheese-making also requires a fermentation process, just like wine, and the final product depends on the production methods applied and the treatment provided during cheese ripening. Cheese, like wine, is a living product with evolving properties. In time and with proper care, the desired features will turn up. Just as it happens with wine, some cheeses are aged, which provides them with more complex properties.
Pairing wine and cheese
There are some established, generally accepted pairing rules. However, in practice, pairing is simply about finding a combination that entices the senses and promotes the tasting experience.
When pairing wine and cheese, the first step is to pay close attention to the properties of each product, allowing your senses to discover aromas, flavours, textures and shapes that can be successfully paired. As a rule of thumb, the best wine to serve with cheese enhances the cheese's flavours and highlights its complexity. Therefore, fresh, light wines are perfect to complement equally fresh and moderately intense cheeses. On the other end of the sensory range, more tannic and astringent wines pair better with mature, intense cheeses, so that there is a balance in the unctuous sensation left by high-fat foods.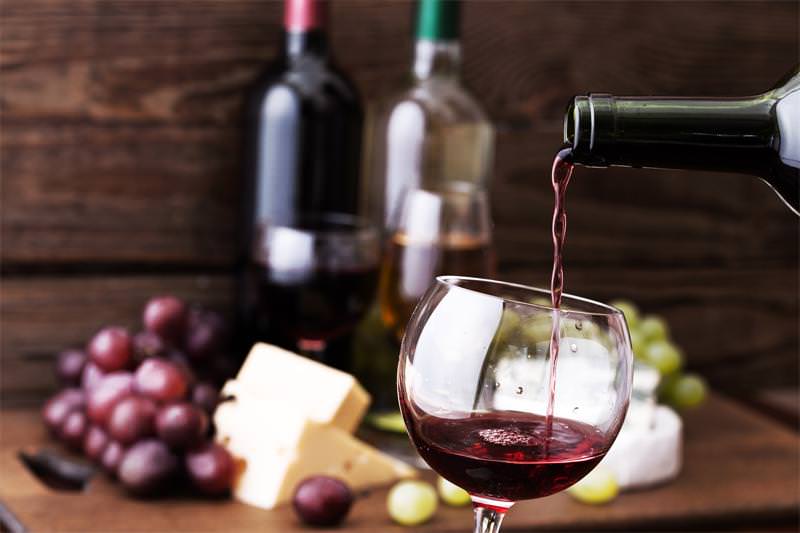 Choosing the best wine to pair with cheese
As mentioned before, choosing the best wine to pair with cheese will depend on the properties of each product. It is best to start the tasting with fresher cheeses, such as cream cheese, goat milk cheese or mozzarella di bufala, for instance, and finish with hard cheeses and those whose aroma and spiciness are more intense, such as blue cheese. This way, flavour intensity increases gradually, hence improving the palate's experience.
The same criteria must be followed when selecting wines. It is best to start with young, light varietals and then increase complexity to finish with more robust wines, and reserve wines. At Bodega Garzón, we would like to recommend a wine and cheese pairing option. First, start with goat milk cheese, paired with 2015 Garzón Albariño or 2014 Garzón Pinot Noir Rosé, which are both refreshing wines with good acidity. Next, choose a Gruyere or Camembert, as you prefer, to pair with 2015 Garzón Sauvignon Blanc: a vibrant wine with a long finish.
Finish the tasting with a 2012 Garzón Tannat Reserva, and blue cheese or Parmigiano. This wine's dense structure and encircling tannins make it ideal for cheeses with higher fat content and more intense aromas.

How to set up the cheese platter
Once the different wines and cheeses have been selected, there are some basic tips that will enhance your tasting experience. First of all, cheese must always be at room temperature to enhance its aroma. Whether you use a wooden, ceramic or steel platter to present the different styles of cheese, it is important that they do not touch each other. It is generally advisable to add some fresh and dried fruits to the platter, which contribute to flavour and texture pairing, adding freshness to the dairy product's unctuosity.