Rice with milk is one of the most popular uruguayan recipe. A delight that is consumed since years ago, and that is the favorite dessert for many after every meal, or as a snack in the afternoon. We share this recipe to learn how to prepare it easily.
Rice with milk recipe
Rice with milk is a very simple dessert, fast and easy to prepare. Ideal to enjoy it with family and always have it ready in the refrigerator to receive guests at home. We leave you a traditional recipe that can not fail.
Ingredients:
1 liter of milk.
1/2 cup of white rice.
2 yolks.
8 tablespoons of sugar.
Vanilla
The first thing to do for a great 'Rice with milk' is place the rice in a colander and rinse well with cold water. Then we put it in a saucepan, add milk, half of the sugar and vanilla to flavor. The cooking should be simmered between 8 and 10 minutes until reach the desired point.
While we make this preparation, beat the yolks with the remaining sugar. Once the rice is cooked, add this preparation and stir well to mix all ingredients. Then we just have to let it cool and it's ready to serve.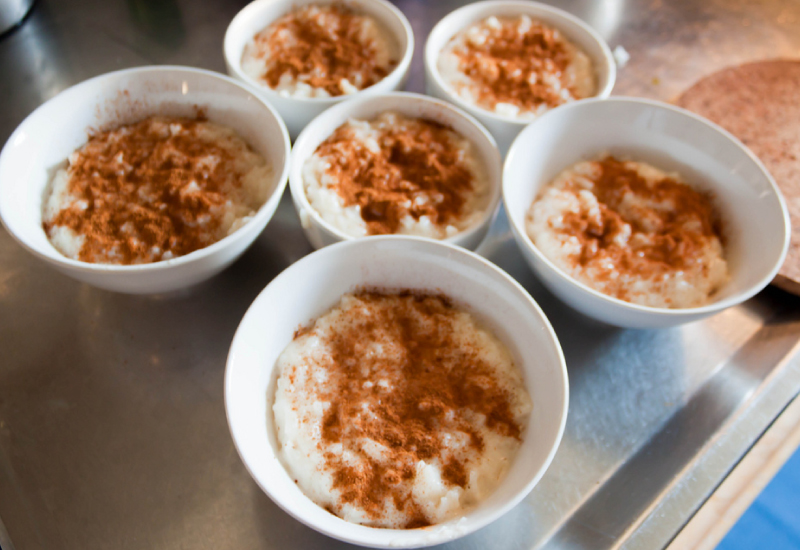 To this recipe we can also add some ingredients to give a special touch. An option can be the exquisite honey Sierras de Garzón, cinnamon, cocoa or chocolate chips.
Also, for wine lovers, we recommend trying this Rice with milk dessert by adding a bit of Tannat de Corte Estate of Bodega Garzón.