The prestigious New York Times recently published a list of 52 places to visit in 2016, and of course, Pueblo Garzón is one of them. It is clear that this place has become a must as a tourist destination for thousands of visitors from around the world who come to the Uruguayan ocean coast searching for peace, quiet and good quality services.
Our own Bodega Garzón is also featured in the article: a magical place surrounded by thousands of hectares that house our vineyards, olive trees and almond orchards, which attract visitors with its many charms. Our winery is recognised as an unmissable tourist destination year after year.
In recent years, Bodega Garzón has become a reference in Uruguay regarding wine tourism activities, featuring avant-garde architecture set in natural landscape, and producing or own premium wines and extra-virgin olive oil, both of which have received several global awards. The Albariño 2014 varietal wine was awarded a bronze medal last year, and the Viogner 2014 varietal wine was recognised in the United Kingdom by a panel of internationally renowned expert wine tasters at the Decanter World Wine Awards 2015. This is one of the most widely recognised competitions of its kind for its rigour and excellent credibility.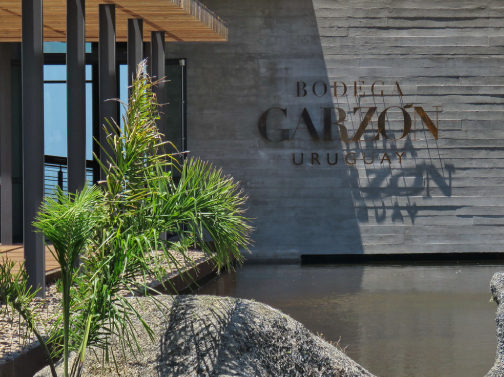 Over the years, our winery has added a number of services to give all visitors the opportunity to have unique and unforgettable experiences. These include hot air balloon rides, top-quality wine and oil tastings, exploring the hundreds of hectares of olives, vineyards and almond trees, having a picnic in our countryside, or experiencing a biking adventure to enjoy the different landscapes of our winery, its fauna and its flora.
We recently opened our new restaurant, on top of the ravine, to keep expanding and providing tourists with the best services possible every day. The restaurant combines traditional dishes with fresh seasonal products, paired with the best wines from Bodega Garzón and the special flavour provided by Colinas de Garzón extra-virgin olive oil.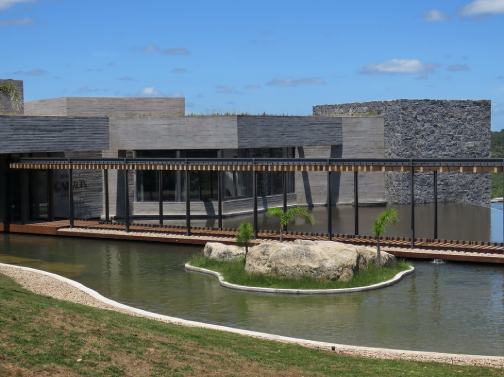 The comfortable restaurant can accommodate 120 guests, adding to the tourist attractions provided by Bodega Garzón. It features a large main hall, lookout terraces, a grilling area for different types of meat, and a private area with its own balcony. You can have a privileged view from anywhere in the premises, which allows you to enjoy the countryside, the ravines, the hills and our vineyards and olive trees.
The new Bodega Garzón restaurant reflects our commitment to offering visitors a full wine tourism experience, which includes the chance of enjoying some of the Experiencias Garzón.  And to add more to your visit, you can drop by our Wine Store at the Boutique Plant to purchase the Bodega Garzón products you have tasted during your stay.
To learn more about this article, please click here: http://www.nytimes.com/interactive/2016/01/07/travel/places-to-visit.html?_r=1