In September 2013, the Association of Uruguayan Enologists (AEU) organized the "Concurso Internacional Tannat al Mundo 2013". The contest, in which 145 wines from 54 wineries from Argentina, Brazil, Bolivia and Uruguay participated, sought to award the best wines of this particular grape.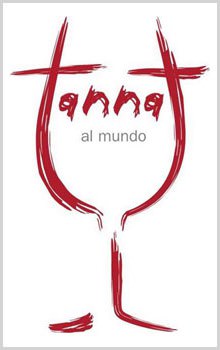 Bodega Garzón (Tannat Varietal 2011 and Tannat Reserva 2011), from Uruguay, won three main prizes, known as "Great Gold", while the third prize went to the Bolivian winery Aranjuez Juan Cruz. Regarding the "Gold" prizes, Bodega Garzón won twice thanks to their Tannat Reserva 2010 and Tannat Varietal 2012.
It should be pointed out that in this contest only three "Great Gold" distinctions are delivered each year, and on this occasion Bodega Garzón was the first winery to obtain two of these distinctions. Add to this that the third awarded winery came from Bolivia. We are therefore proud to say that our Tannat is the best in Uruguay and in the whole world. And it is worth stressing that Tannat 2011 was the wine with the highest score.
As to the Tannat Reserva 2011, other awards and distinctions should be mentioned, such as the "Double Gold" won at the Concurso Internacional "La mujer Elige" 2012, awarded in Mendoza (Argentina) or the "Gold" won at the Baccus competition (Madrid, 2013), organized by the Spanish Union of Wine Tasters.
Achievements obtained "thanks to new vines that are a direct result of the quality of our terroir at the Sierras de Garzón and the proximity of the sea. These characteristics, together with the passionate and efficient work of our people, reach standards of excellence." Hence we would like to thank the team that make this work possible and we would like to emphasize the qualities of the Uruguayan terroir.
We share a video with the highlights of the "Concurso Internacional Tannat al Mundo 2013".