Bodega Garzón, premium uruguayan winery, wins Best in Show and Platinum Awards at World's Largest and Most Influential Wine Competition, Decanter Awards.
Bodega Garzón, a boutique winery in the idyllic countryside of Garzón, Uruguay, founded by international vintner Alejandro P. Bulgheroni, today announced its recent successes at the Decanter Awards (DWWA) 2017.  The world's largest and most influential wine competition, Decanter World Wine Awards is judged by the world's wine experts, resulting in a comprehensive list of wine recommendations and international stockists. Bodega Garzón took home a total of 12 awards this year, including Best in Show, the highest possible award at the competition, for their 2015 Single Vineyard Tannat, which scored 95 points, Platinum for their 2016 Reserva Albariño, which also scored 95 points, Silver for their 2015 Tannat-Merlot (91 points), 2015 Reserva Tannat (90 points), and 2015 Single Vineyard Petit Verdot (90 points), Bronze for their 2016 Estate Pinot Grigio (87 points), 2016 Single Vineyard Albariño (87 points), and 2016 Estate Sauvignon Blanc (86 points), and Commended for their 2015 Estate Cabernet Franc-Tannat (85 points), 2015 Reserve Cabernet Franc (85 points), 2016 Viognier (85 points), and 2015 Reserve Cabernet Franc (85 points). Overall, Bodega Garzón won more Decanter awards this year than any other Uruguayan winery.
The 205,000-square-foot winery – the first in the world seeking LEED certification for its entire facility – showcases estate-grown, limited-production premium wines crafted by influential winemaker and viticulturist Alberto Antonini and offers visitors an experience that highlights the best in South American hospitality.  The winery's completion last year represents a major milestone in Mr. Bulgheroni's quest to elevate Bodega Garzón to world-class status and establish the winery as one of the leading South American producers of premium wines.
Bodega Garzón is located near the southeastern coast of Uruguay only 11 miles from the Atlantic Ocean, in a region that is emerging as a leader in the production of Uruguay's signature varietal, Tannat.  Ideally located for travelers who want to explore Uruguay, Bodega Garzón is just 45 minutes away from the beach resort town of Punta del Este, also known as the Riviera of Uruguay because of its beautiful beaches and upscale resorts, restaurants and nightclubs.  The nearby José Ignacio, a small village on the southern coast of Uruguay, draws artists, aristocrats and celebrities and has evolved into one of the chicest spots in Latin America.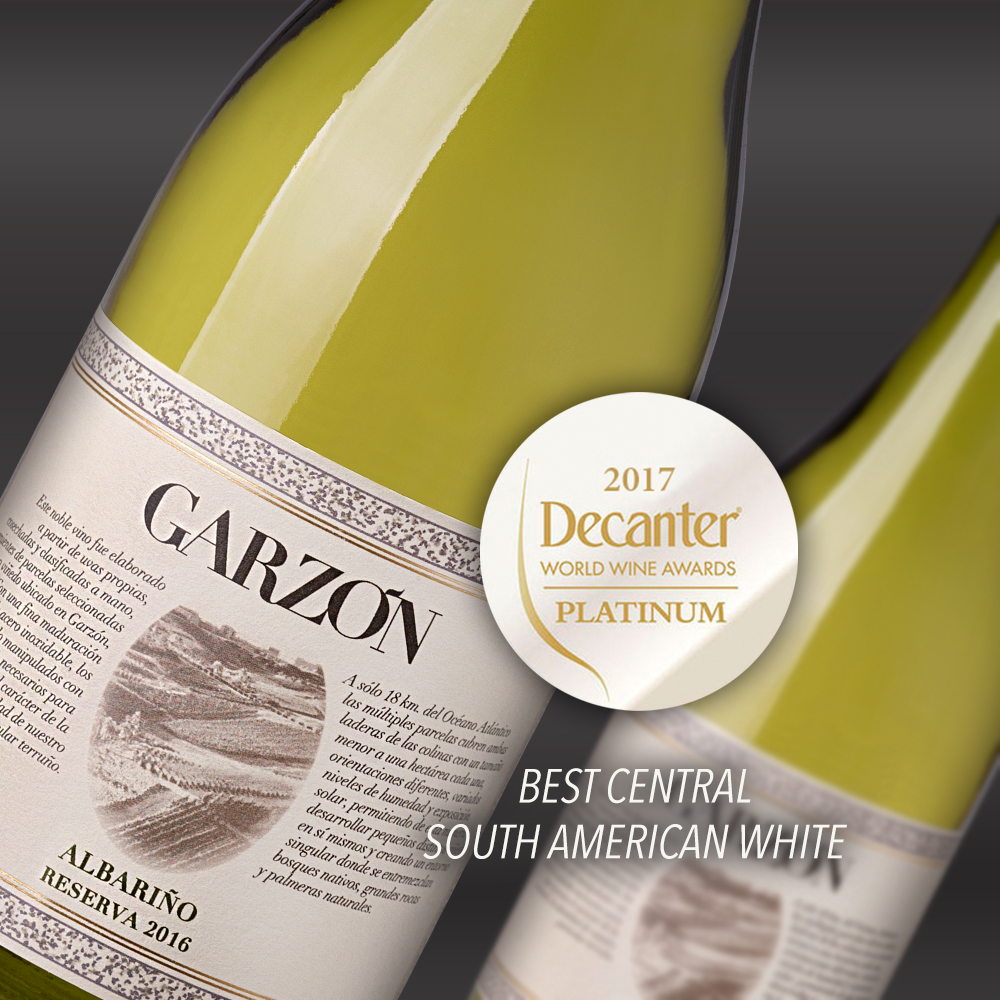 The property was acquired by Mr. Bulgheroni and Bettina, his wife, in 1999.  Together, they have transformed Garzón using the latest in technology along with modern agricultural and livestock developments, while remaining committed to sustainable agriculture and green energy.  As the first to make wine in the Garzón region, they have made it a priority to preserve the pure, perfect land and wildlife that make the region so ideal.  The extraordinary property now encompasses 500-acres of vineyards, a state-of-the art winery and production facility, tasting room from which guests can savor panoramic views of the surrounding countryside, retail space, wine club, an open-fire restaurant conceived by celebrity chef Francis Mallmann, and immaculate caves for barrel storage, tours, private dining, and events.