Week by week we are getting closer and closer to a new summer season. With the arrival of the longed for summer, the high temperatures invite us to prepare light and fresh dishes. In this opportunity we bring you a recipe for the classic seafood salad. It is a very simple dish to prepare and it will satisfy every diner.
 Seafood salad: a classic summer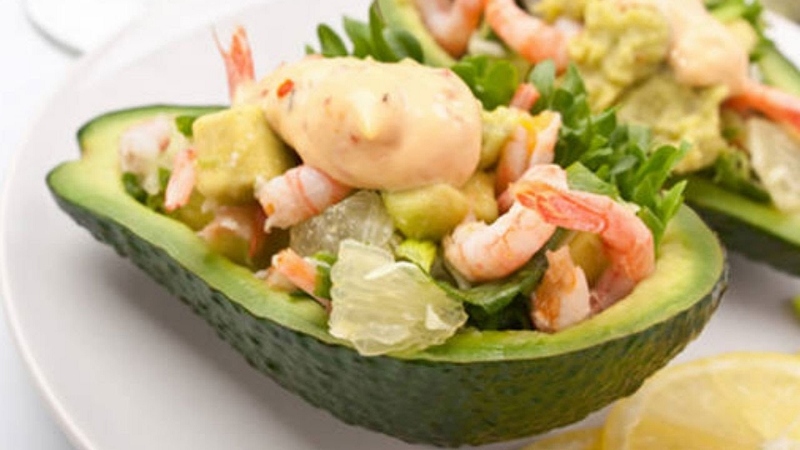 Due to its high nutritional value, its freshness, flavor and lightness, it should not be surprising that sea fruits begin to gain more prominence with the arrival of good weather. On the other hand, summer is a time in which salads are present at every table. For this reason, the preparation of a seafood salad is a great option and in this post we will tell a very easy recipe.
Nowadays seafood is already prepared for cooking, that is to say in its pulp, having already discarded the parts that are not for food consumption. Whether in the fish market or in the supermarket you can get ready-made ingredients for cooking and serving.
Seafood salad recipe:
300 grams of shrimp
300 grams of squid rings
2 tablespoons chopped green onion
As a first step we will boil in a medium saucepan, the water with the wine, the chopped onion and 1 clove of crushed garlic. Once our mixture reaches the boil, we reduce the heat and simmer our seafood for about an hour.
While we wait for the cooking of the seafood, we will prepare the dressing. In a bowl, mix the green onion with 2 cloves of chopped garlic, the extra virgin olive oil, the grated rind and lemon juice, salt and pepper.
Once drained and our seafood is cold, we will leave them marinating in the dressing for about 20 minutes so they can absorb all the flavor of it. It is important to note that this recipe is designed to yield about 6 servings.
The time of plating is a key step for the presentation of this salad. If you want to break with the traditional presentation of the dish and you are looking to surprise your guests, we suggest that you serve it over a half cupped avocado. This idea is not only innovative because of its aesthetic nature, but it will also add flavor and color to your salad.
If you want to investigate a little more about seafood, we invite you to discover the best wine and seafood pairings.