When you visit Punta del Este and its surroundings, you can find an endless supply of services and activities to enjoy a cosmopolitan holiday on the Atlantic Ocean. But this Eastern peninsula also offers some unmissable natural attractions for those who crave a more peaceful experience.
Trekking at Arboretum Park
When you choose a coastal destination, the beach is clearly the star, but you can also find magic in forests. If you want to have a trekking adventure, Lussich Arboretum, one of the forest reserves with the largest number of species in the world, is a must-see in Punta del Este. Located at the base of Sierra de la Ballena, this park offers the chance of hiking across 190 hectares featuring 400 tree species (an informative leaflet is provided upon arrival), watching birds, and enjoying complete and utter silence. The scent of eucalyptus surrounds visitors, and lookout points provide them with the best views of the city. There is a small museum which explains the origin of the Arboretum and tells the story of the Lussich family, and another museum that hosts a collection of ceramics used in the first buildings constructed in Uruguay. It is a highly recommended free entry activity which is an alternative to going to the beach. Don't forget to wear comfortable shoes!
Garzón Experiences
Located 30 minutes from the José Ignacio lighthouse and less than 100 km from Punta del Este, Pueblo Garzón welcomes bon vivants willing to enjoy life among vineyards, olive cultivars, grey granite quarries and organic orchards. This place brings together all key elements of the new concept of luxury that gourmet travellers have adopted. A few kilometres above the Colinas de Garzón ravine, there is a Boutique Plant, and a newly opened restaurant that offers spectacular views and welcomes guests seeking to experience the different wine tourism activities offered by Bodega Garzón.
Wine tourism is another must in Punta del Este, and a hot-air-balloon ride is the best way to end your visit.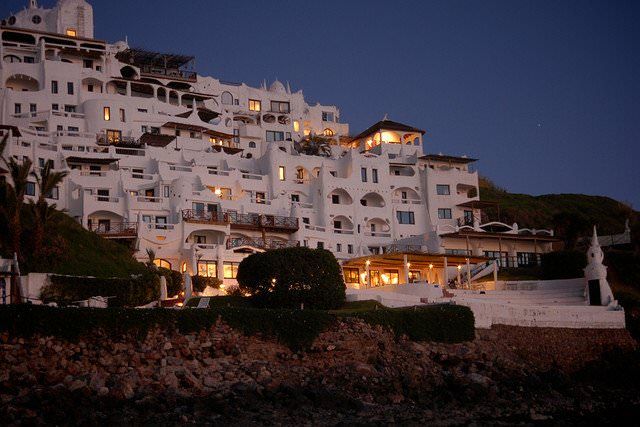 Sunset in Casapueblo
From stop 3 at the Mansa beach, to stop 1 at the Brava beach, where the famous The Hand sculpture is located, there is a two-colour promenade that is ideal for appreciating the sea and listening to the waves, going cycling, going jogging, or watching the sunrise in the company of a few bitter mates.
But when it comes to enjoying the sunset, Punta Ballena is the best place in Uruguay. Watching the sunset from the lookout terraces in Casapueblo is something you must do in Punta del Este at least once.
Carlos Páez Vilaró, an artist, built his residence here in the late 1950s based on the building style of the hornero (Furnarius) bird, although architecture specialists have compared his style with that of the Mediterranean houses in Santorini, Greece. This habitable sculpture includes a museum, an art gallery, a hotel, and a restaurant. It took the artist 36 years to give Casapueblo its current form.
The Sun Ceremony has been held there at sunset since 1994, a ritual that those who visit Casapueblo never forget. It is a mass-like ceremony during which the voice of Páez Vilaró himself can be heard through loudspeakers reciting a poem to the Sun.
We recommend the above options to those who would rather have a simple, relaxed and natural holiday, or those looking to enjoy Punta del Este in an alternative way.