In different varieties of wines we can feel fruity aromas. We invite you to review this selection of Bodega Garzón wines where the fruit is present and stands out in tasting notes.
Bodega Garzón Fruity Wines
In recent years, Uruguay has transformed its vitivinicola matrix thanks to the opening of Bodega Garzón, a unique enterprise in the country where quality wines are produced in a perfect natural context. Know this selection and felt its fruit aroma.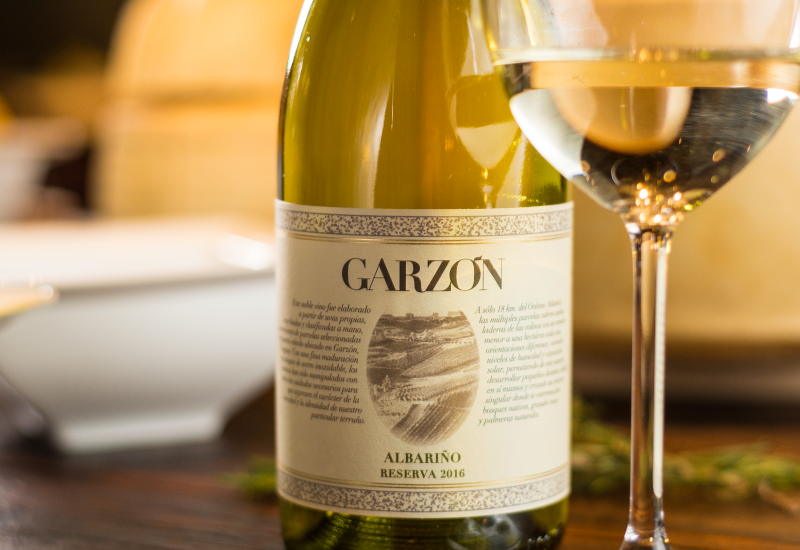 Tannat de Corte Estate
This great wine, from the Estate line of Bodega Garzón, is made up of Tannat and three other strains that accompany it: Marselan, Petit Verdot and Cabernet Franc. In this wine you can discover aromas of red fruits that are expressed both in the nose and in the mouth.
Sauvignon Blanc Estate
A white wine with a marked varietal expression, in which you can discover citrus and fruit notes with a delicate presence of the passion fruit.
Viognier Estate
This is another white wines of Garzón, perfect to enjoy in spring and summer. It has a marked varietal typicity. Of unctuous mouth and fresh, in nose it presents floral aromas and peach fruit. The minerality of this wine along with its elegant aroma and a round and intense finish make it a wine of great character.
Pinot Grigio Estate
This is a fruity wine with a medium body, in which notes, reminiscent of pear and apple, are distinguished on the nose. On the palate, citrus is accentuated, which with its unbeatable acidity offers us a delicious freshness.
Albariño Reserva
The vine Albariño found in Garzón the perfect place to grow. The Reserve was harvested at its point of ripeness, which allowed us to maintain its characteristic elegance and freshness. Pale yellow with greenish reflections, the nose is intense, with fruity aromas reminiscent of peach, balanced with citrus notes.
Pinot Noir Single Vineyard
Carmine red Pinot Noir is bright, elegant and expressive, with aromas reminiscent of cherries and roses. On the palate, with a very subtle flavor they can be perceived intense red fruit, with correct tannic presence that makes him excellent in its complexity.