One of the most classic meals that is part of the gastronomic culture of Uruguay are the empanadas uruguayas. Today we can find a very big diversity of tastes and fillings, there are some that are the most common, such as creole or ham and cheese. In this post you can learn the empanada recipe.
The best way to prepare 'empanadas uruguayas'
Even though there are endless recipes to prepare the traditional empanadas uruguayas, this time we will recommend the necessary steps to cook the classic creole, one of the most common that can be found in the country.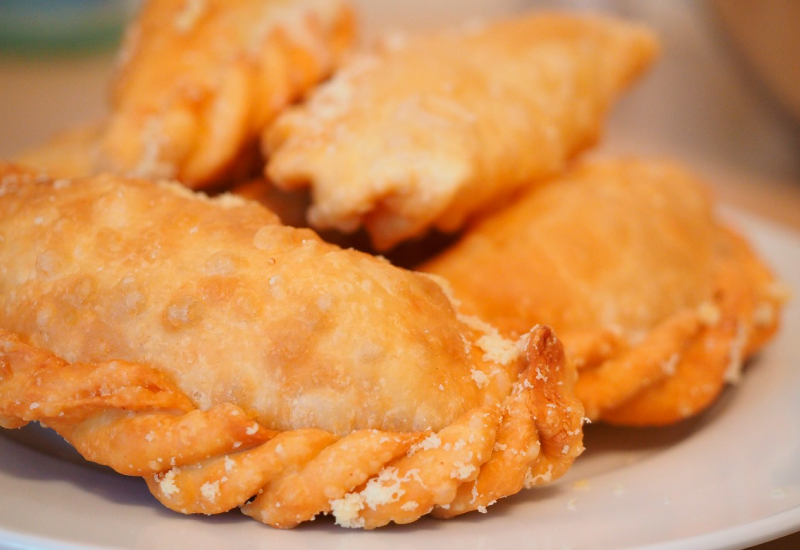 Empanada recipe
Ingredients
500 grams of flour
2 teaspoons baking powder (baking soda)
1 tablespoon of salt
50 grams of animal fat
Water
For the filling:
500 grams of minced meat or cut meat
2 onions
2 hard boiled eggs
2 tablespoons parsley
1 teaspoon paprika
Ground pepper, salt and black pepper
Steps
The preparation is very simple, suitable for those who are not as skilled in the kitchen. First we must sift the flour and mix with the baking powder and salt. Then we must create a crown with the flour. The next step will be to add the melted fat in the center, (can be replaced with sunflower oil). Add the necessary water, knead and let the dough rest. Then make some balls, which are stretched and cut with round molds of 10 to 15 centimeters.
To make the filling, fry the meat with a little oil, then add the onion with the red pepper, salt and pepper while boiling the eggs in a separate pot. When the eggs are cooked, peel it and add to the meat. Remove the preparatio of fire and ad as a seasoning the finely chopped parsley.
Finally, we must fill the empanadas and fold it in their free ends of the dough. To avoid disassembling, you can wet the edges before attaching them.  Some recipe has in its preparation a variant that include olives or raisins in its filler.
The empanadas uruguayas can be fry in hot oil or baked in owen.  Then, it's just enjoying its delicious taste.