Innovation and creativity. In recent years, olive oil has become part of dessert recipes to make these dishes healthier.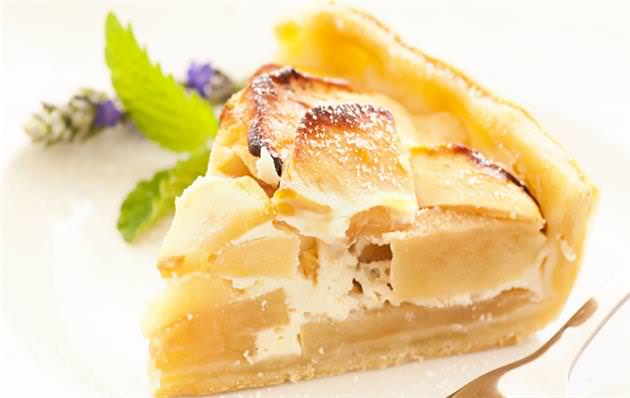 Olive fruits, with their diverse aromas and flavours, are here to stay in today's cuisine. Why? Because this noble and healthy fruit provides endless opportunities to enhance and create amazing flavours. We recently mentioned the use of olive oil to prepare ice creams. Today we would like to share two dessert recipes, which are both delicious and healthy given the well known benefits of extra virgin olive oil.
Fig tarte tatin
Ingredients:
500 g ripe figs, 1 lemon, 100 g Sierras de Garzón honey, 100 ml Colinas de Garzón extra virgin olive oil, 250 g whole brown cane sugar, 3 eggs, 275 g self-rising flour, 150 ml milk, 1 tsp. of vanilla essence.
Cover the bottom of a tart mould with the unpeeled figs, which must be washed and cut into quarters. Add honey and lemon juice.
Beat eggs with sugar and vanilla until volume doubles. Gradually add the Colinas de Garzón extra virgin olive oil and the milk, and then add the flour, also gradually.
Pour the mixture into the mould, over the figs. Bake in oven pre-heated to 180ºC for 40 minutes or until dough is cooked: when a knife is inserted in the centre and it comes out dry.
Let it cool outside oven for a few minutes. Unmould when still hot on a tray so that the figs are at the top of the tart. Once cold, dust with icing sugar. As this is a fruit dessert, it can be served with a glass of Garzón Viognier white wine.
In the case of chocolate brownies, our next suggestion, there are many possible recipes given the base variations that exist. Below you will find our own interesting recipe. The process is not very different, but we would still like to list all the steps so that you find it easy to prepare.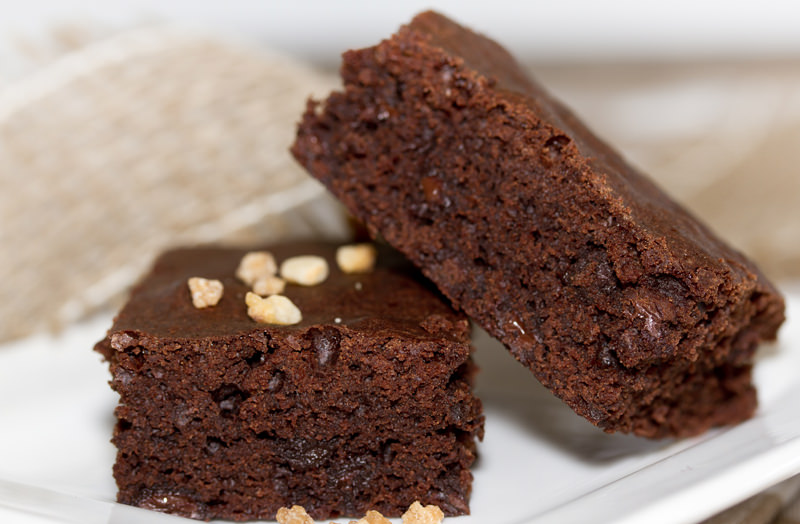 Chocolate brownies
Ingredients:
230 g chopped chocolate, 150 ml Colinas de Garzón extra virgin olive oil, 4 large eggs, 300 g sugar, ½ tsp. salt, 140 g self-rising flour, 140 g chopped toasted walnuts.
Preparation instructions:
Melt chocolate in a bain-marie and mix with Colinas de Garzón Italian Blend extra virgin olive oil. In a separate bowl, mix eggs and sugar. Mix with previous preparation. Sift flour with salt and gradually add to mixture, interspersing with walnuts. Pour into a 20 cm x 30 cm tin with aluminium foil or lightly oiled parchment paper. Bake at 180ºC for 20/25 minutes, until the sides and surface are firm and crispy. The centre must remain moist.
Leave to cool inside the oven, unmould and cut into squares. We recommend these recipes be served with red wine-based cocktails, as chocolate and red varieties help balance the palate.