Clerico recipe is a simple recipe but highly enjoyable task when you prepare it. The key is to choose fresh fruits and serve them at the perfect temperature. There are different styles and tastes of clerico recipe. It's convenient to experiment with this delicious pairing of wines and fruits, which achieves a perfect mixture to melt and enhance the flavors of these two ingredients.
Classic of new year's eve party in the Latin American countries, clerico shows a versatility that allows to enjoy it in endless occasions. It is an excellent cocktail appetizer, as well as a light dessert after a heavy meal. The secret to know how to prepare the perfect clerico lies in having seasonal fruits, those that exhibit an exquisite freshness and maturity.
With the arrival of spring days increases the desire for a more fresh and natural food. That is why today we share the classic recipe, to know how to make a perfect clericó.
Clerico recipe: how to make a perfect clerico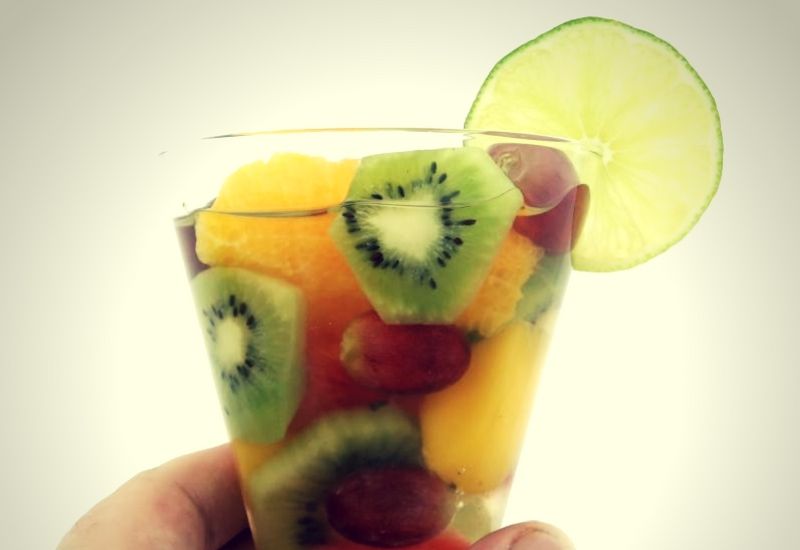 Ingredients
Choose seasonal fruit (apples, pears, grapes, oranges, kiwis, peaches, pineapple, cherries, apricots)
Sugar
White wine Garzón Pinot Grigio or Garzón Rosé Pinot Noir
Fresh mint
Preparation
Peel and cut all fruits into cubes of similar size. Place the fruits in a two-liter glass jar. Add the wine. If you want, add sugar, avoiding an excess as the fruit provides enough sweetness. Mix with a wooden spoon and take to the refrigerator for a few hours, so that the flavors are well integrated. Remove from the refrigerator and add a few mint leaves. With the help of a ladle, serve in long drinking glasses. Consume chilled.
At least three different types of fruits are recommended to make a good clerico. Many variety brings color but the flavors can be uniform in diversity. Ideally, choose 4 or 5 seasonal fruits and combine them to taste, experimenting with different wines each time. Also dry white and rosé wines, it can be prepared with sweet and sparkling wines. We suggest alternating different ingredients, until you find the recipe that best fit to your personal taste.