Tannat and Lamb Festival – June 1st/2nd/3rd
Description
Enjoy this festival in the restaurant of Bodega Garzón with a 4 course menu based on lamb specially prepared for the occasion and paired with Tannat Garzón.
Includes
(ESP)
Abreboca: Lengua de cordero en escabeche.
Entrada: Empanada de cordero cortado a cuchillo y uvas pasa al horno de barro.
Principal: Hamburguesa de cordero braseado en pan de tannat con chips de boniato.
Postre: Tarta invertida de manzanas con reducción de tannat.
Incluye visita guiada a la bodega y degustación de 3 vinos Estate.
Please note
Dates: June, Friday 1st, Saturday 2nd and Sunday 3rd.
Hours: 11:30h – 13:00h and 14:30h
Cost per person: $ 2,400.
Cost per person (menu + tour):  $ 2.900
Reserve: 24 hours in advance at least.
Property: Bodega Garzón Restaurant.
Ask for options of tours or lunch. 
Getting to Bodega Garzón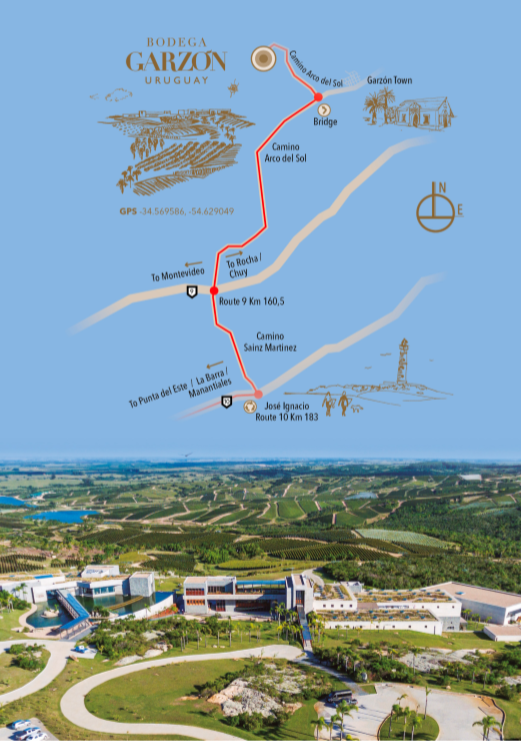 Last review of Garzón Experiences
"Breathtaking Beautiful"
December 12, 2017
Bestboy12. As other reviewers have noted, the location is a 45 to 55 minute drive from the coast, but worth it. The location is stunning. The tour interesting and the olive oil and wine tasting was one of the most pleasant experiences we had during our two weeks in South America. Sitting outside with perfect weather and views of the olive trees could not have been a better place to taste the oil and the wine. Tour guide was great. If you have time, please don't miss this.