Tannat and Lamb Festival – June 1st/2nd/3rd
Description
Enjoy this festival in the restaurant of Bodega Garzón with a 4 course menu based on lamb specially prepared for the occasion and paired with Tannat Garzón.
Includes
Abreboca: Lengua de cordero en escabeche.
Entrada: Empanada de cordero cortado a cuchillo y uvas pasa al horno de barro.
Principal: Hamburguesa de cordero braseado en pan de tannat con chips de boniato.
Postre: Tarta invertida de manzanas con reducción de tannat.
Incluye visita guiada a la bodega y degustación de 3 vinos Estate.
Please note
Fechas: sábado 2 y domingo 3 de junio.
Horarios: 11:30 hs – 13:00 hs y 14:30 hs.
Costo por persona: $ 2.400
Costo por persona (menú + visita guiada):  $ 2.900
Reservas con al menos 24 horas de antelación.
Locación: Restaurante de Bodega Garzón.
Consulte por opciones solo de tours o almuerzo.
Cómo llegar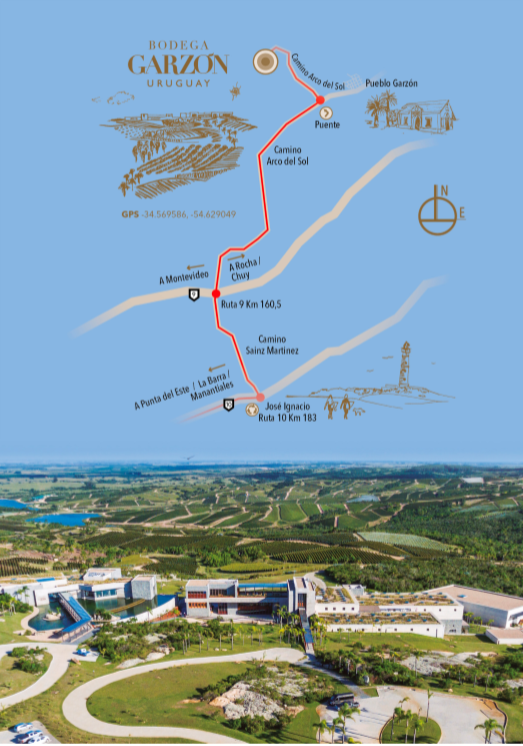 Temporarily unavailable
Last review of Garzón Experiences
"Wonderful winery"
April 5, 2018
Jessi K. We just visited today, and I would say one of the best wineries we've ever been to... and we've been to Napa, New Zealandy, France, South Africa. So if you like great wines and excellent food... this place is not to be missed, especially if you're in Uruguay. It's worth the one hour drive from punte Del este. The service and the hospitality of the winery were unmatched. Definitely go for the restaurant with the four course meal.