Saint John's Eve – June 23rd
Description
Do you want to live a unique afternoon celebrating the traditional Saint John's Eve in Bodega Garzón?
You will be able to enjoy a unique experience touring with a tour aroung our vineyard, enjoying the landscape in a carriage, learning about the terroir, visiting the winery and knowing more about the production process while you taste 1 of our Estate wine. Your experience continues with a bonfire on our panoramic terrace tasting of 1 Reserve wine and 1 typical warm wine.
Includes
The experience will begin with a visit to the vineayrds in a carriage pulled by tractor.
Followed by a guided tour of the winery explaining the different processes of our product development.
1 Estate wine tasting.
Bonfire in our panoramic terrace and tasting of 1 Reserva wine and 1 typical warm wine.
Please note
Starting time: 4:00 pm.
Cost per person: $ 2,000.
Reserve: 24 hours in advance at least.
Property: Bodega Garzón.
Duration: 2 hours and a half.
Visit to the vineyard and bonfire are subject to climatic conditions.
Getting there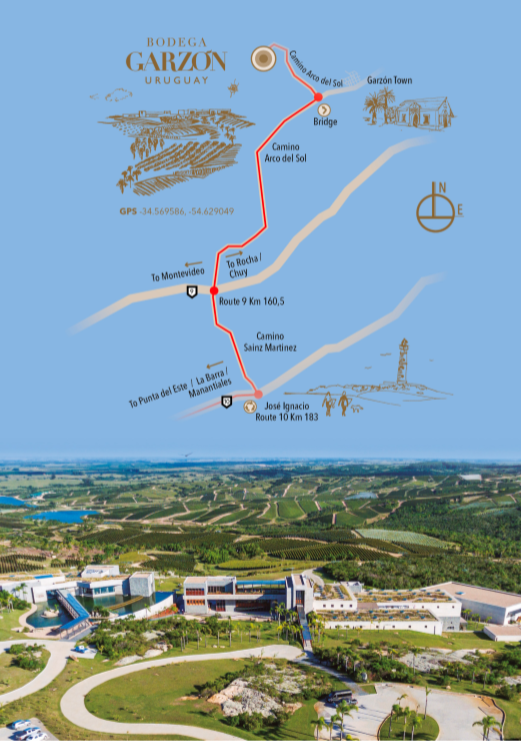 Last review of Garzón Experiences
"Breathtaking Beautiful"
December 12, 2017
Bestboy12. As other reviewers have noted, the location is a 45 to 55 minute drive from the coast, but worth it. The location is stunning. The tour interesting and the olive oil and wine tasting was one of the most pleasant experiences we had during our two weeks in South America. Sitting outside with perfect weather and views of the olive trees could not have been a better place to taste the oil and the wine. Tour guide was great. If you have time, please don't miss this.